---


Isuzu Motors Limited
Isuzu Motors Limited, Japan's oldest vehicle manufacturer began car production in 1916 and soon followed with trucks in 1918. American Isuzu Motors Inc. has been distributing and marketing Isuzu vehicles in the United States since 1981. The Isuzu corporation was established in 1937, building upon the mother company, Tokyo Ishikawajima Shipbuilding, and Engineering Co., which set up a plant to manufacture automobiles in 1916. By 1935, a prototype bus with airbrakes and an engine under the floor was produced by Isuzu.
After several name changes, the present company, Isuzu Motors Limited, was adopted in 1949. Its subcompact R-car came to America in October 1984. By February 1986 over 3 million total vehicles had been exported by Isuzu. The head office in Tokyo houses the coordination of activities of the seven manufacturing facilities located in Japan. Isuzu Motors Limited is headquartered in Tokyo, Japan. American Isuzu Motors Inc. is headquartered in Cerritos, California. A state-of-the-art, 2.6-million-square-foot assembly facility is located in Lafayette, Indiana. Isuzu is a worldwide marketer and supplier of quality automobiles; at present, Isuzu exports to 150 countries around the world.
The name comes from the Isuzu River near Japan's oldest shrine, the Ise Shrine of Mie prefecture. Isuzu's corporate mark, the twin pillars representing corporate and societal growth against the sunburst red background, reflects the company's determination to meet the needs of the age. Isuzu's drive into the future is evident in the revolutionary ceramic adiabatic engine. Incredibly light and durable, it can operate at very high temperatures, and therefore promises undreamed of levels of fuel economy and power output. The EDS (Easy Drive System) is the future of automatic transmissions; it is easier to use and is more adaptable.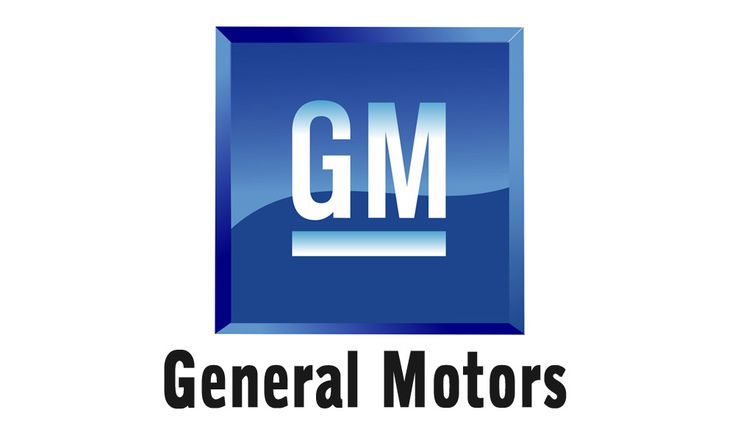 In 1971, GM and Isuzu Motors Limited sign an agreement under which GM acquires 34.2% interest in Isuzu. Initial plans are for GM to market and service Isuzu trucks.
In 1998, General Motors and Isuzu Motors Ltd. announces the formation of a new joint venture company, DMAX Ltd., to manufacture 6.6-liter direct-injection diesel engines. The facility will be located in Moraine, OH.
Isuzu Motors Ltd. and General Motors Corporation agree to further strengthen their business alliance in the commercial vehicle field. GM is to raise its equity share in Isuzu to 49 percent from its current 37.5 percent.
In 1999, General Motors acquires 20 percent equity in Fuji Heavy Industries, the manufacturer of Subaru brand vehicles.
General Motors establishes a strategic relationship with Honda Motor Company. Honda is to provide engines for a future GM vehicle built in North America and GM's partner Isuzu is to provide Honda with diesel engines for the European market.
In January of 2003, GM's share of Isuzu's capital was altered from 49% to 12%. Isuzu and GM established a new joint venture company called GMI Diesel Engineering Ltd. (GMIDEL) for powertrain systems.


Fuji Heavy Industries Ltd.
At the very beginning, Chikuhei Nakajima established the Aircraft Research Laboratory in Japan in 1917. From 1945 to roughly 1953, the company separated into twelve smaller companies with divisions in automobile, aircraft, rolling rock (train, diesel locomotive, ect.), industrial engine, and bus/coach production.
In 1953 Fuji Heavy Industries Ltd. (FHI) was established from five of the leading companies remaining after the division, and from that corporation Subaru arose. "Subaru" is a Japanese word for Pleides (Plee-a-dees), a constellation widely known since ancient times, which is used as Subaru's logo to symbolize unity and purpose.
The company named Subaru first began manufacturing the Rabbit motor scooter. Then, in 1958, FHI decided to enter the automobile market with the Subaru 360. The automobile's advanced features won Subaru a lasting place in automotive history.
And now, FHI leads the way for automotive advances, including the first mass produced four-wheel drive car, emissions restructuring to meet stringent controls, and ECVT (Electronic Continuously Variable Transmission).


Subaru-Isuzu Automotive Inc.
Building upon the developments and histories of these two corporations, in March 1986 FHI and Isuzu agreed to a joint venture to establish a manufacturing plant in the United States. Of the many cities originally explored in the United States, 13 sites were eventually chosen for further consideration in seven states, including the state of Indiana. Hoosier pride was very evident in Indiana as cities competed to provide local access to auto parts industries, present and future. In December of 1986 Lafayette was selected as the site for the plant and Subaru-Isuzu Automotive was incorporated in March of 1987 as the managing company for this site. Ground was broken for the SIA plant in May, 1987. The 2.3 million-square foot facility performs all integrated operations from stamping to final assembly. The annual phase 1 production of 60,000 Subaru Legacys and 60,000 Isuzu pickups and Rodeos began on September 11, 1989. The plant was officially dedicated on October 16, 1989 with a week long grand opening ceremony.
In December of 2002, Fuji Heavy Industries Ltd. and Isuzu executed signatures on agreements to dissolve joint venture at Subaru Isuzu Automotive (SIA) in the U.S.A.


Lotus
In 1984, General Motors acquires Group Lotus, the U.K.- based engineering consulting and performance car manufacturing firm. In 1993, GM sells Group Lotus and Lotus Cars USA to Bugatti International SAH of Italy.