Like this generator? Try these:
Corporate Buzzword Generator
Job Title Generator
Insult Generator
Shakespearean Insult Generator


The pet names generated by the Romantic Pet Name Generator are not guaranteed to produce romantic attraction, but you should at least get them to smile with these.
We are not responsible for any consequences resulting from inappropriate pet name usage, in fact you might make those around you sick.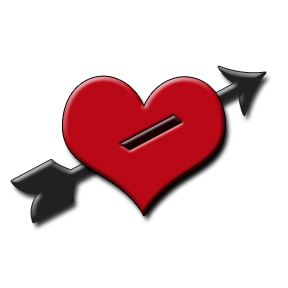 Boring nicknames from A - Z
Adorable - Amazing - Angel - Angel Eyes - Angel Heart - Apple of My Eye - Babe - Baby - Baby Cakes - Baby Doll - Baby Face - Bambi - Beany - Beautiful - Bee's Knees - Big Daddy - Bitsy - Bon-bon - Boo - Booboo - Bun buns - Bunny - Butter Babe - Charming - Cheeky Monkey - Chunky Bunny - Cuddle Bunny - Cuddles - Cutie Patootie - Cutie Pie - Daisy - Darling - Dashing - Dear - Dear Heart - Diamond - Dove - Everything - Flower - Frixie - Frou-frou - Gold - Golden - Goldie - Goobers - Gorgeous - Handsome - Hero - Hon' - Honey - Hot Lips - Hot Mama - Hot Stuff - Hottie - Huggalump - Huggy Bear - Hunk - Hunky - Hunny Pot - Joy - Killer - Kitten - Kitty - Love - Lovie - Lubber - Lumlums - Monkey Buns - Muffin - Muffy - My All - My Dear - My King - My Love - My One and Only - My Queen - Numnums - Peachy Pie - Peanut Butt - Petal - Pickle Head - Pooh Bear - Pookie - Pookie - Precious - Pretty Princess - Prince - Princess - Puddin' Head - Pudding - Pumpkin - Puppy - Queen - Rose - Rosie - Rum-rum - Sleeping Beauty - Smiles - Smoochie - Snuggles - Soul Mate - Spark - Sparkles - Sparky - Star - Stud - Studley - Stud Muffin - Stud Monkey - Sugar - Sugar Daddy - Sugar Lips - Sugar Mama - Sugar Puss - Sunny - Sunshine - Superstar - Superstud - Sweet Cheeks - Sweetie - Sweets - Sweetum - Teddy Bear - Tiger Toes - Tiny Toes - Tarzan - Tum-Tums - Twinkle - Twinkle Toes - Wonderful - Yummers - Zany